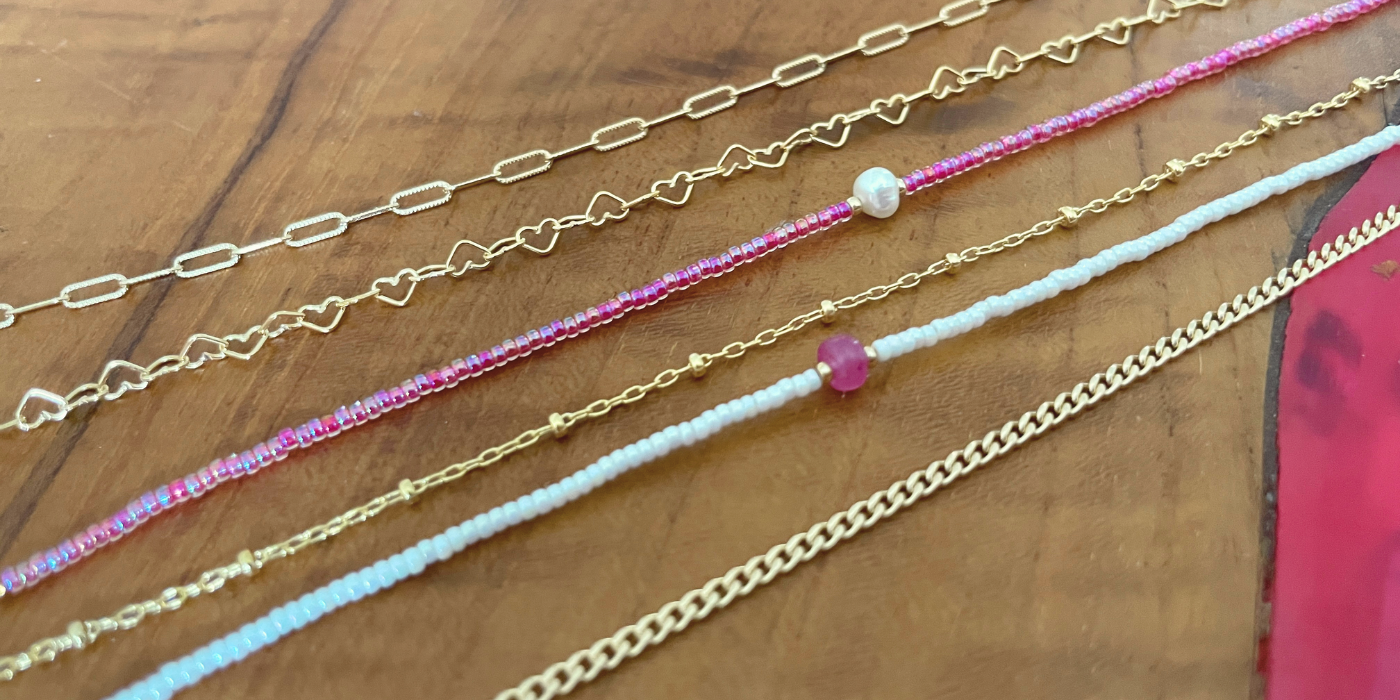 EVERMORE
Permanent Jewelry
Rebecca is your go to girl for all your permanent jewelry needs. Permanent jewelry is the perfect way to treat yourself, your friends, your moms & your daughters. P.S. It's great for guys too! Don't forget to tag @rebeccawallsjewelry so we can see and share!
FAQ


What is EVERMORE Permanent Jewelry?
EVERMORE permanent jewelry is the perfect piece you can have forever. All bracelets, anklets and necklaces are sized to fit you according to your preference for a calsp-free, minimalistic look. Evermore jewelry is also sustainable and easilly layered, a perfect fit for every style! It is the ultimate friendship bracelet.
Does it hurt?
Not a bit. The tip of the welder never touches your skin.
What if I need to remove the chain? Can I get it zapped back on?
Wear your permanent jewelry for as long as you're loving it! If you ever want or need it removed, simply cut at the jump ring connector with flush cutting pliers. We can easily weld it back on for a small $10 + tax fee.  
Will the I have issues at the Airport?
Nope! We have travelled all over and there is never an issue with TSA.
Can I add a charm to my bracelet?
Of course! We have a selection of charms to choose from, in both 14kt gold and gold filled.
How do I make an appointment?
You can make an appointment here or click the link below. Your $25 deposit will be deducted from your final purchase. 
Where are you located?
The showroom is located at 1080 S Indiantown Road, Suite 106E, Jupiter, FL 33458.